ShikkuiCUBE
Regular price
Sale price
$59.99 CAD
Unit price
per
Sale
Sold out
All-natural, and regenerative air deodorizer, previously known as Lumie Cubes

Stylish, rearrangeable cubes available in 5 colours

Cradle to Cradle Certified
Materials

Slaked Lime: Sourced from Kamsui marble, this natural binder provides high alkali properties to the material making it antiviral, anti-bacterial, and antifungal. 

Diatomaceous Earth: A highly porous and absorbent mineral, is an effective regulator of indoor humidity, it also absorbs and traps VOC gases and odour. 

Marble Powder: Calcium carbonate  made from crushed marble adds natural durability.

Eggshells: Shikkui contains up to 50% upcycled eggshell aggregate - a calcium carbonate substitute making it similar to marble.

Seaweed: Actively contributes to the remarkably smooth workability and elasticity of Shikkui plasters without the use of harmful additives.

Plant/mineral Fibre: Upcycled Jute, Pulp and Mineral Fibres strengthen Shikkui's binding properties.

Oxide Titanium: Provides the photocatalytic function of ShikkuiCUBE
Dimensions

16 (approx. 2 cm) cubes, total weight: 250 gramspackage size: 12.5 x 12.5 x 5 cms (l x h x w), total package weight: 330 grams
Care Instructions

As a regenerative air deodorizer Lumie Cubes break down all absorbed odours with exposure to UV light, refreshing the cubes and allowing them to be reused. For additional care, simply wipe the cubes with a damp cloth.
Share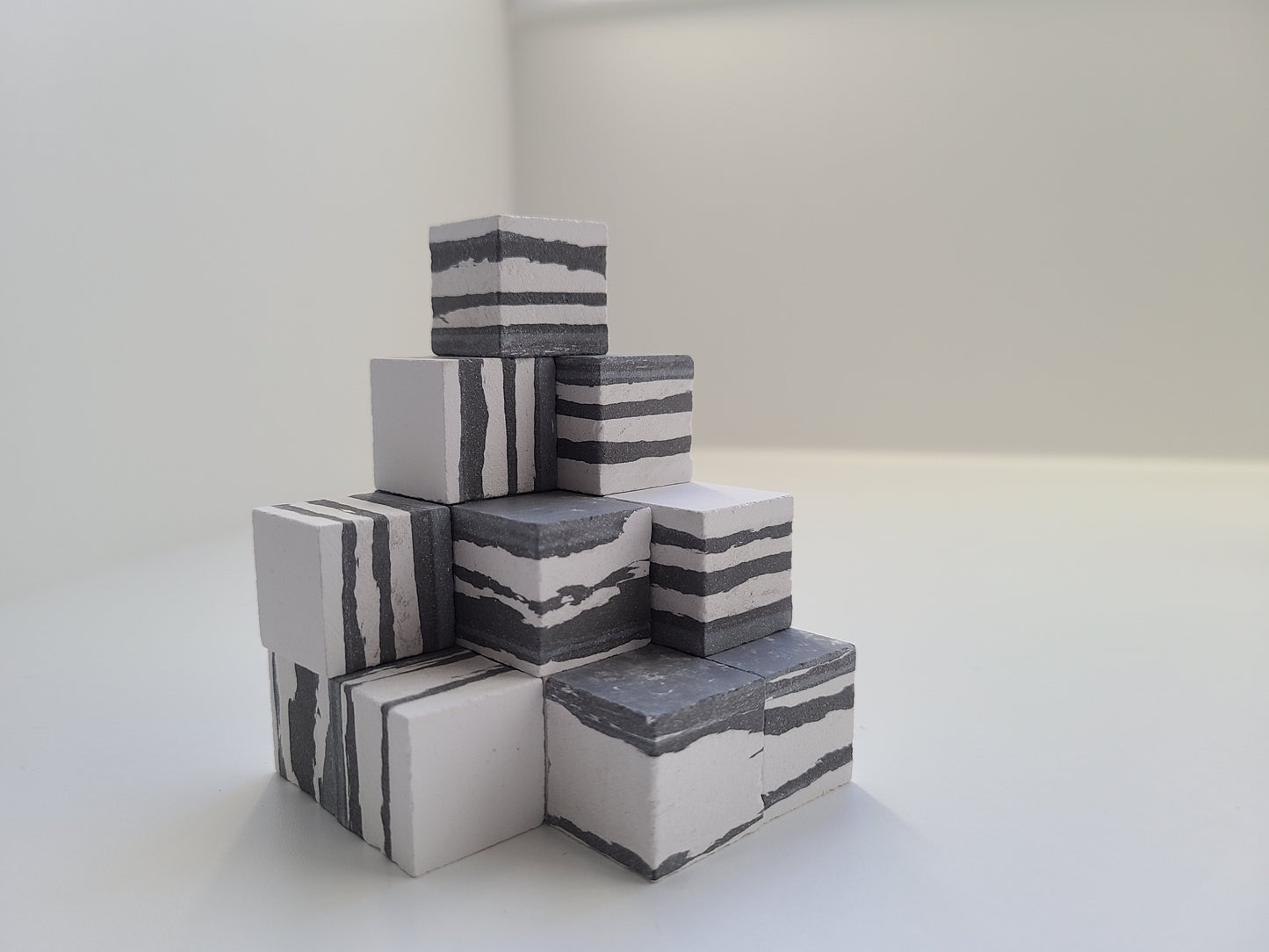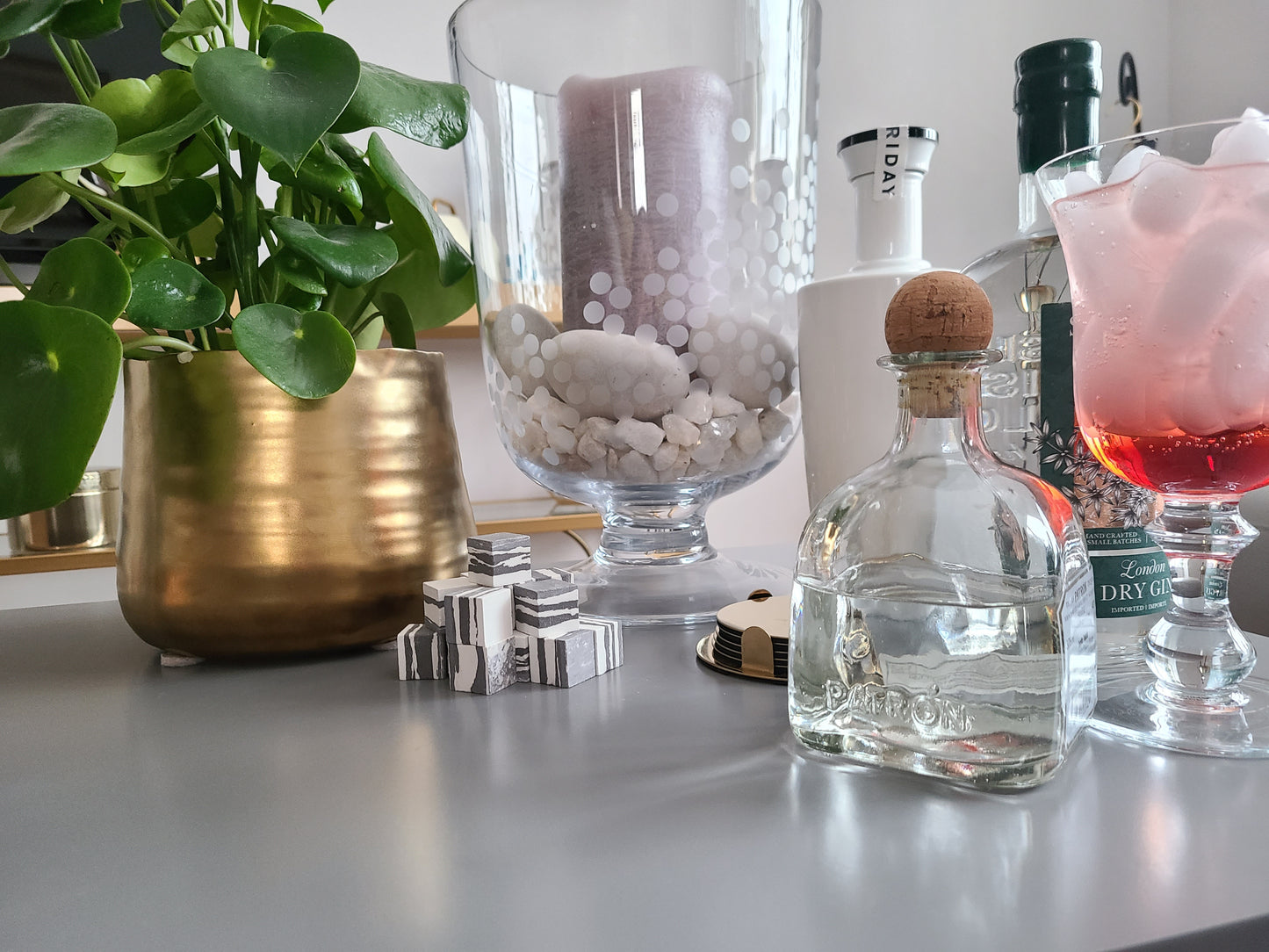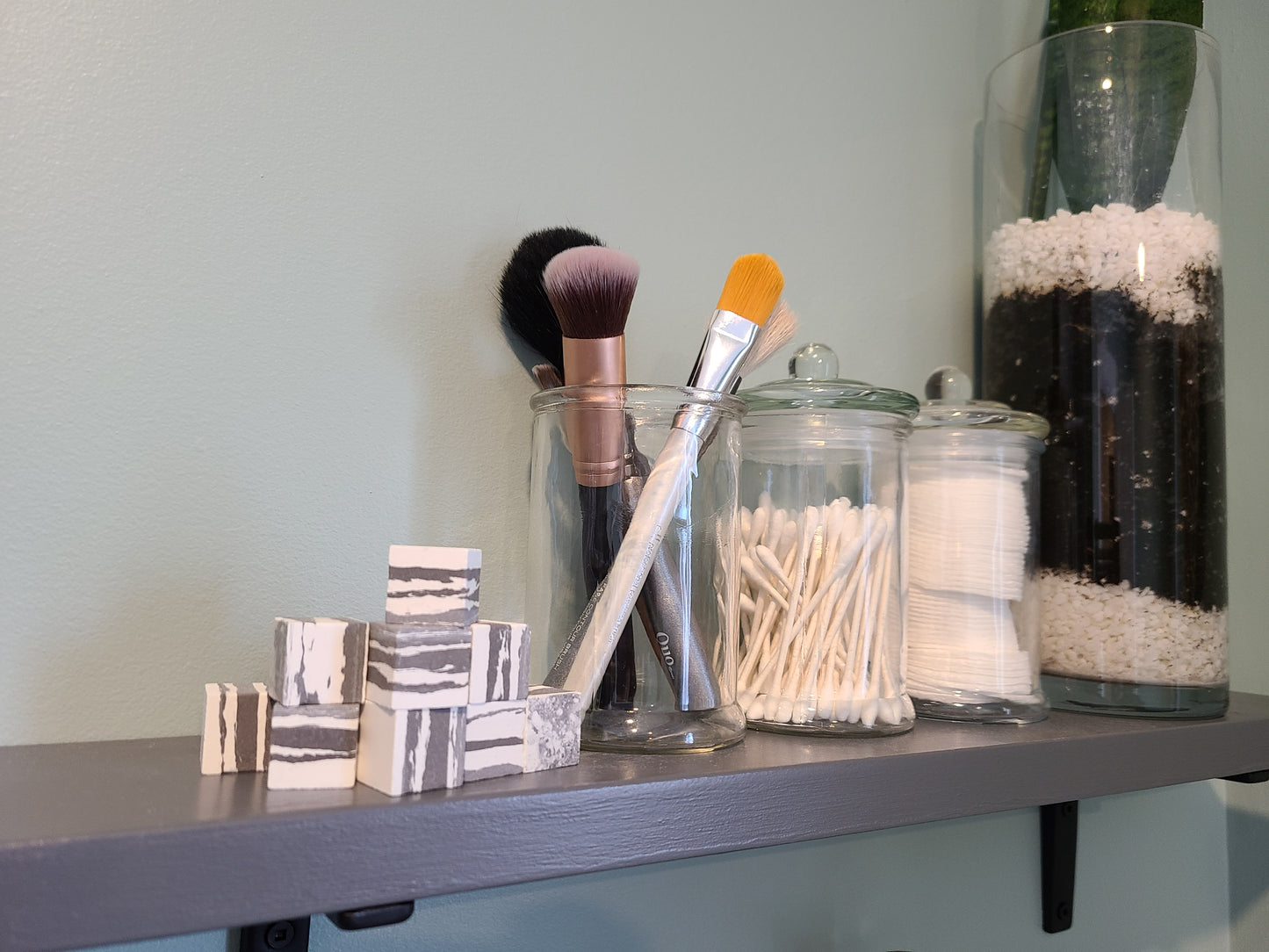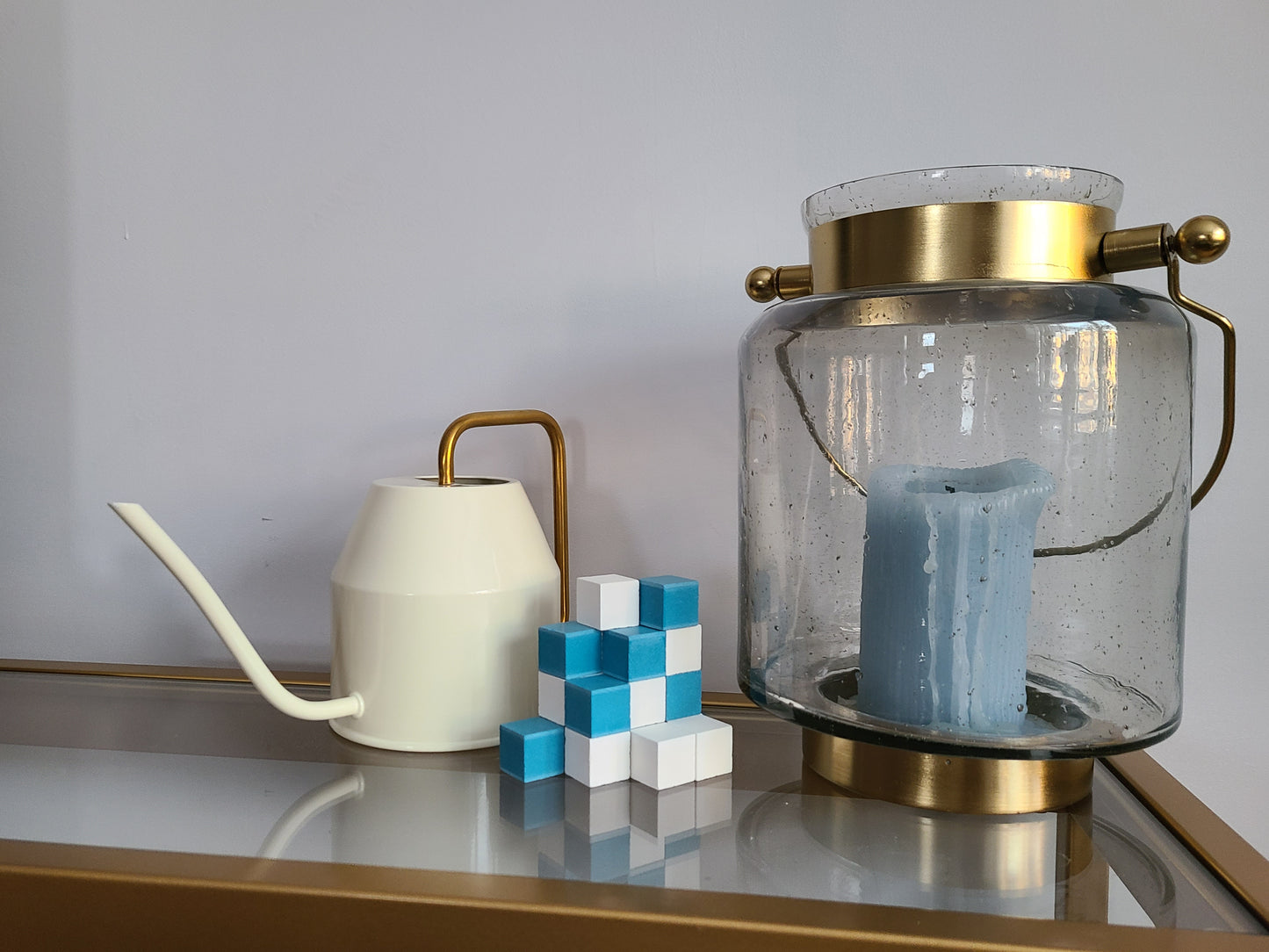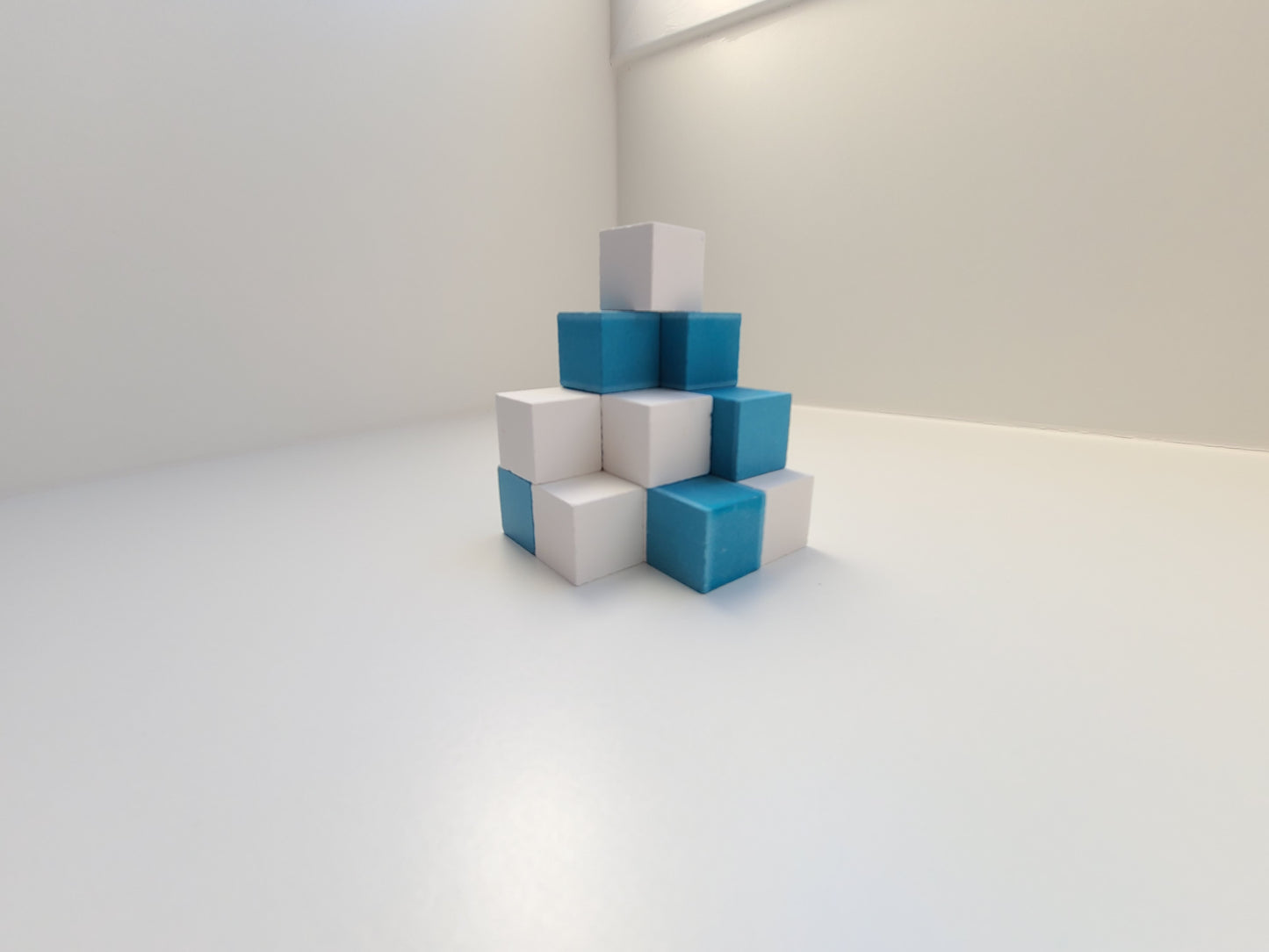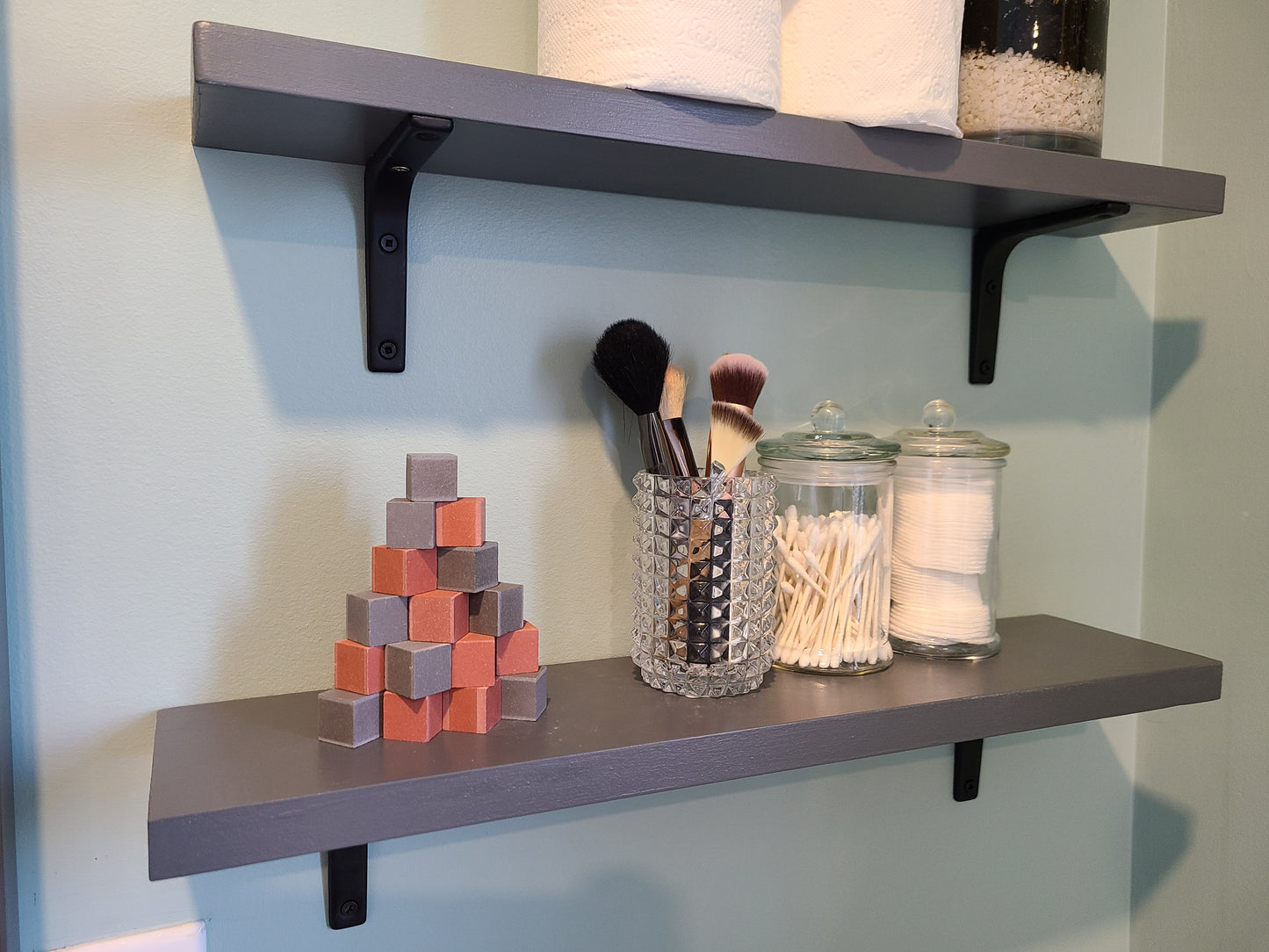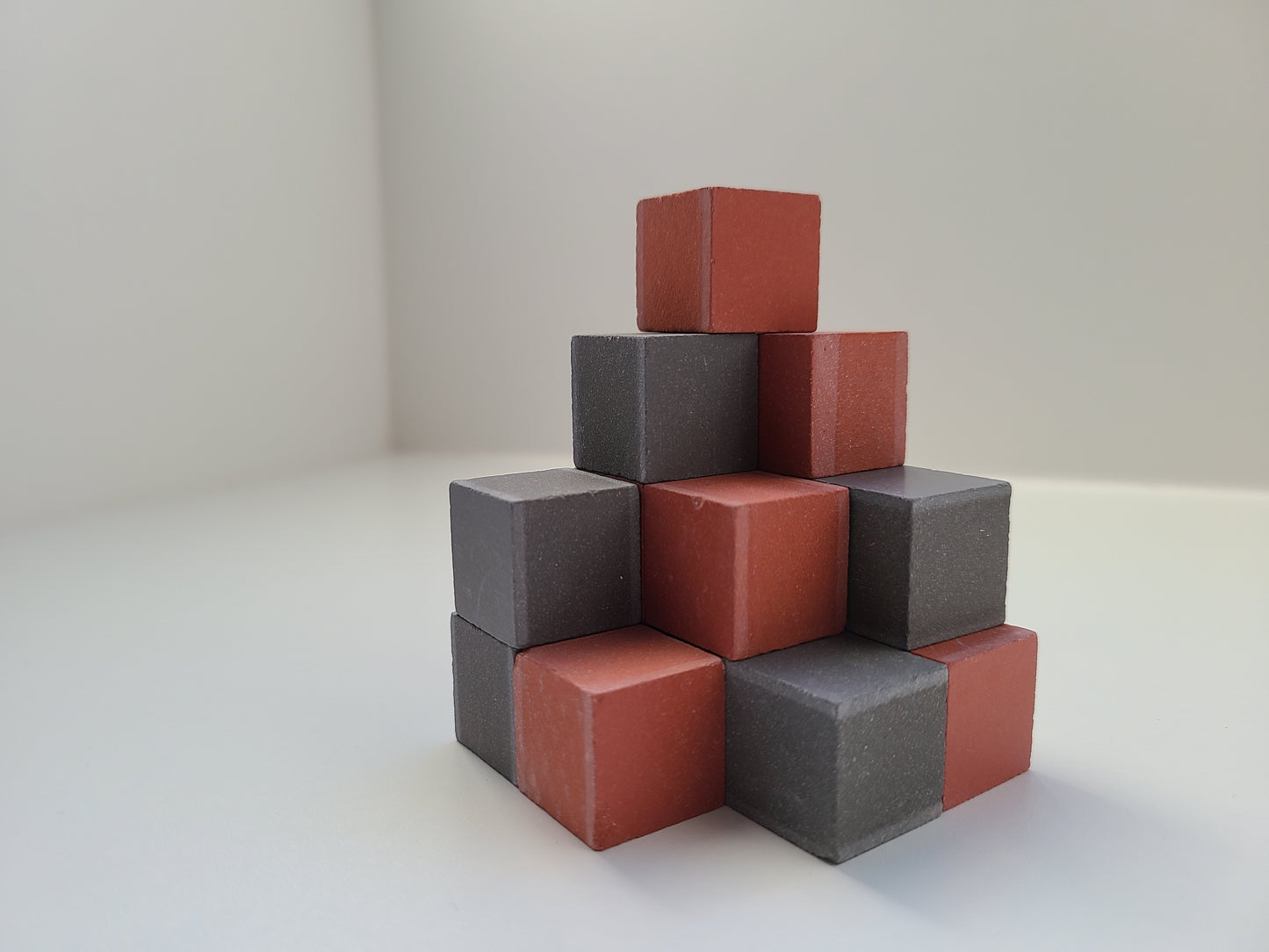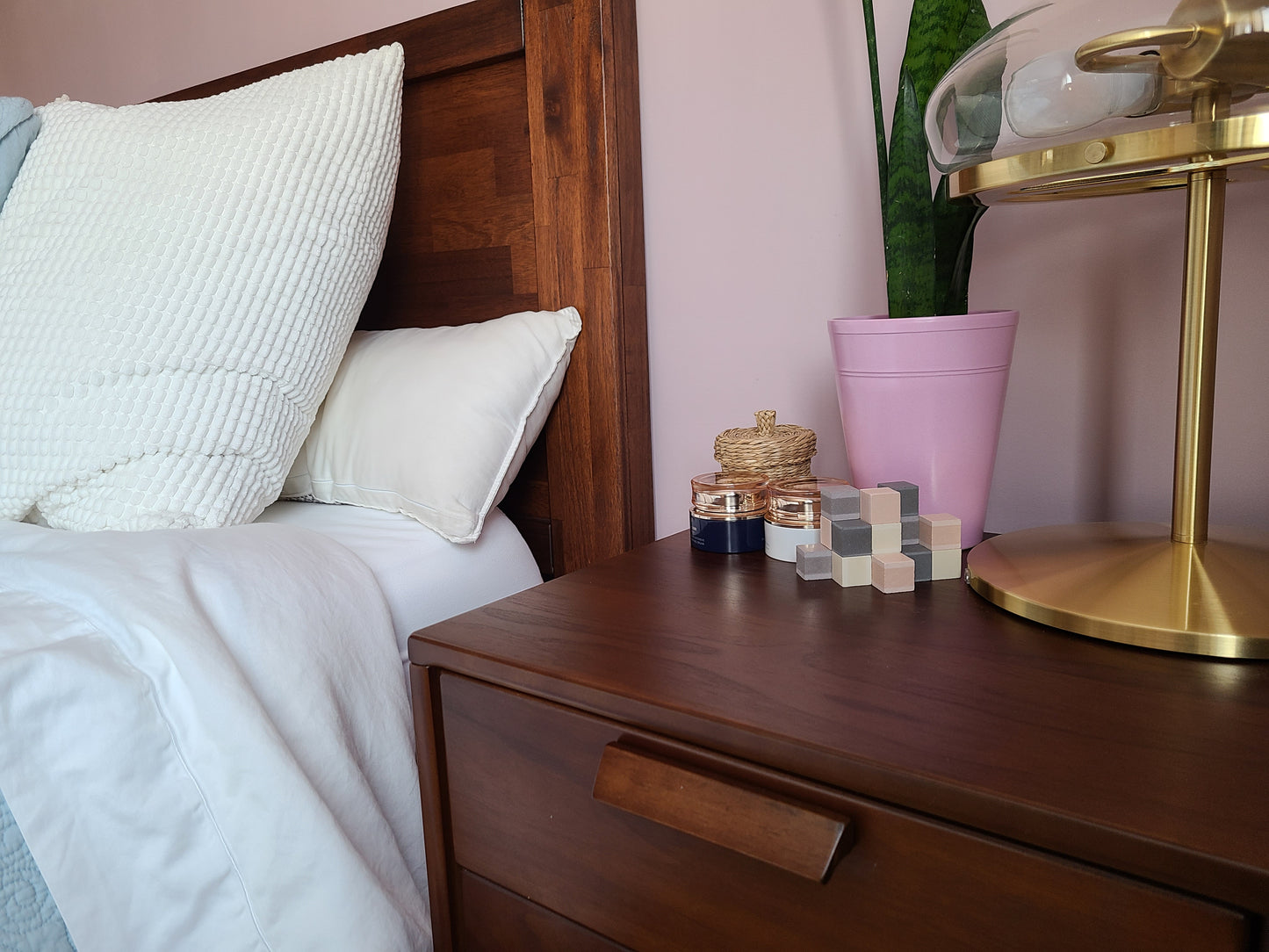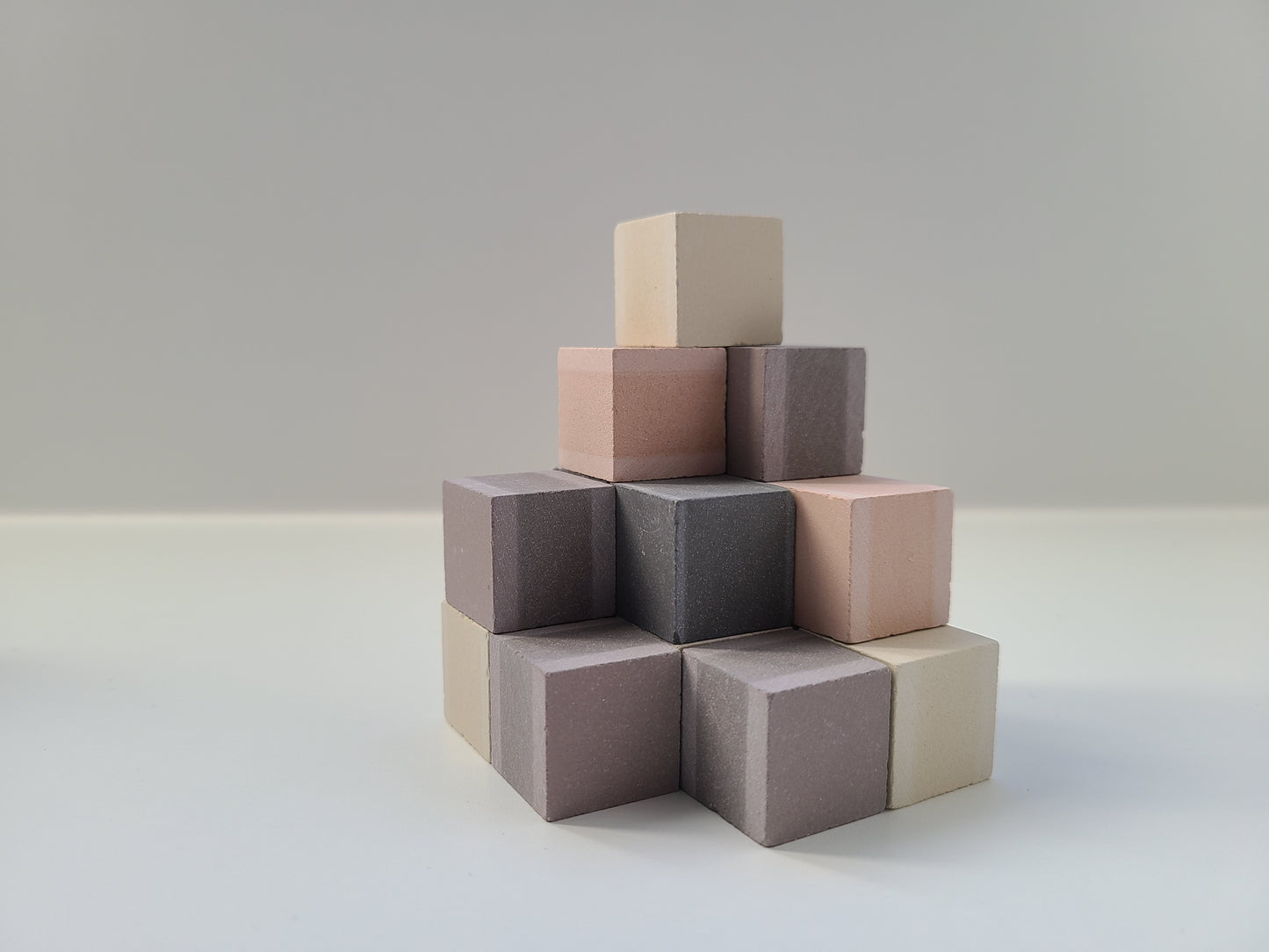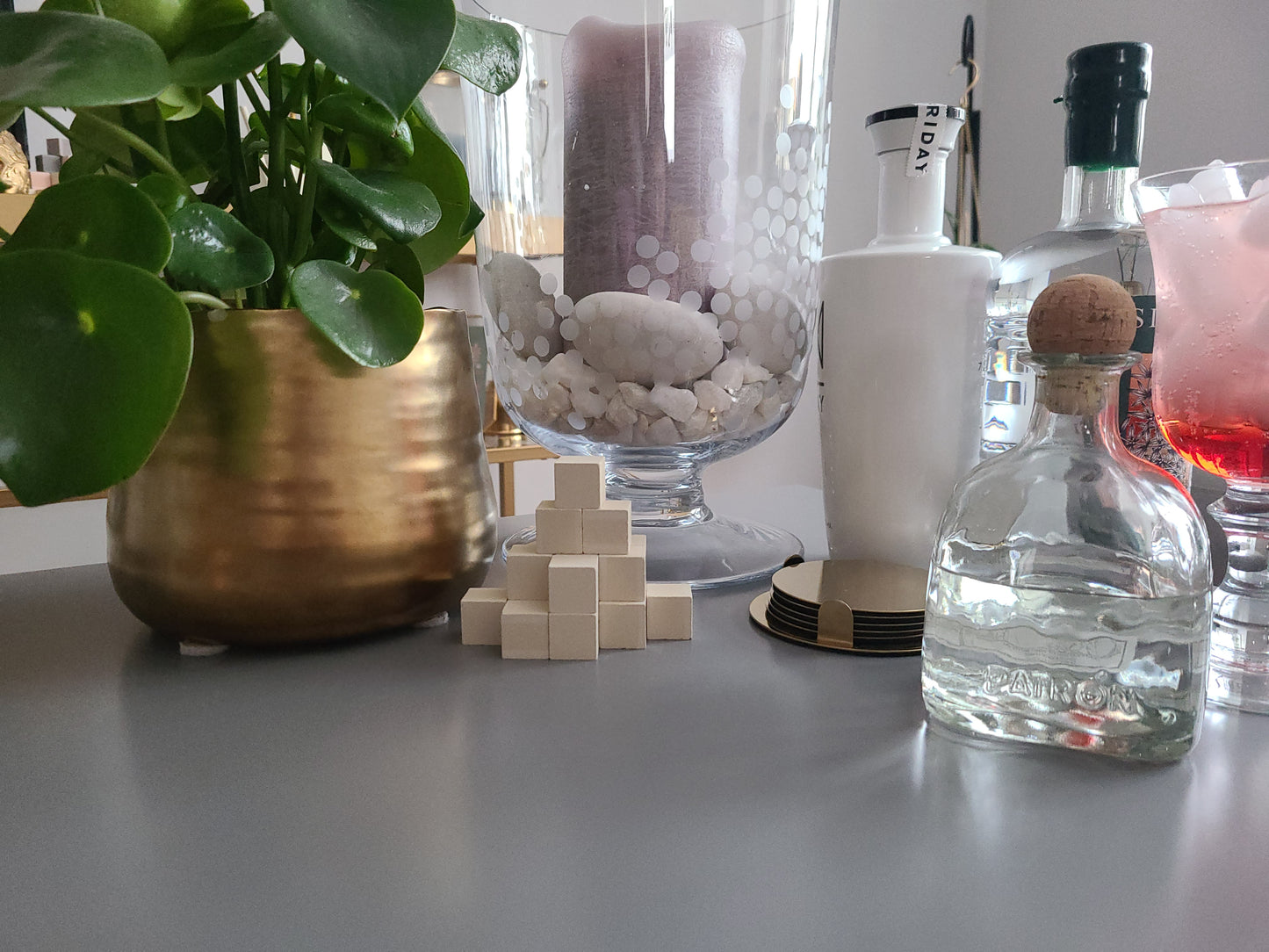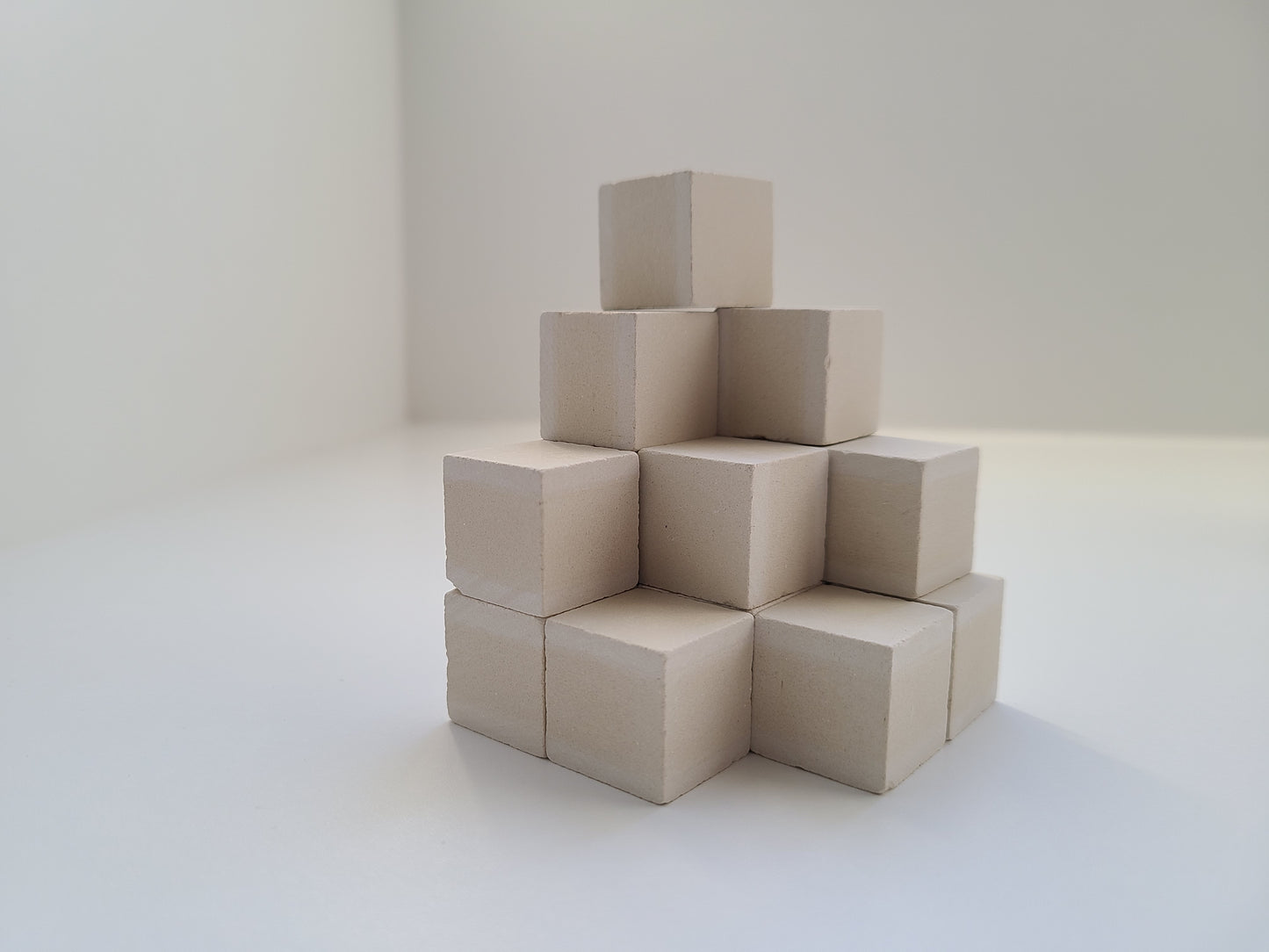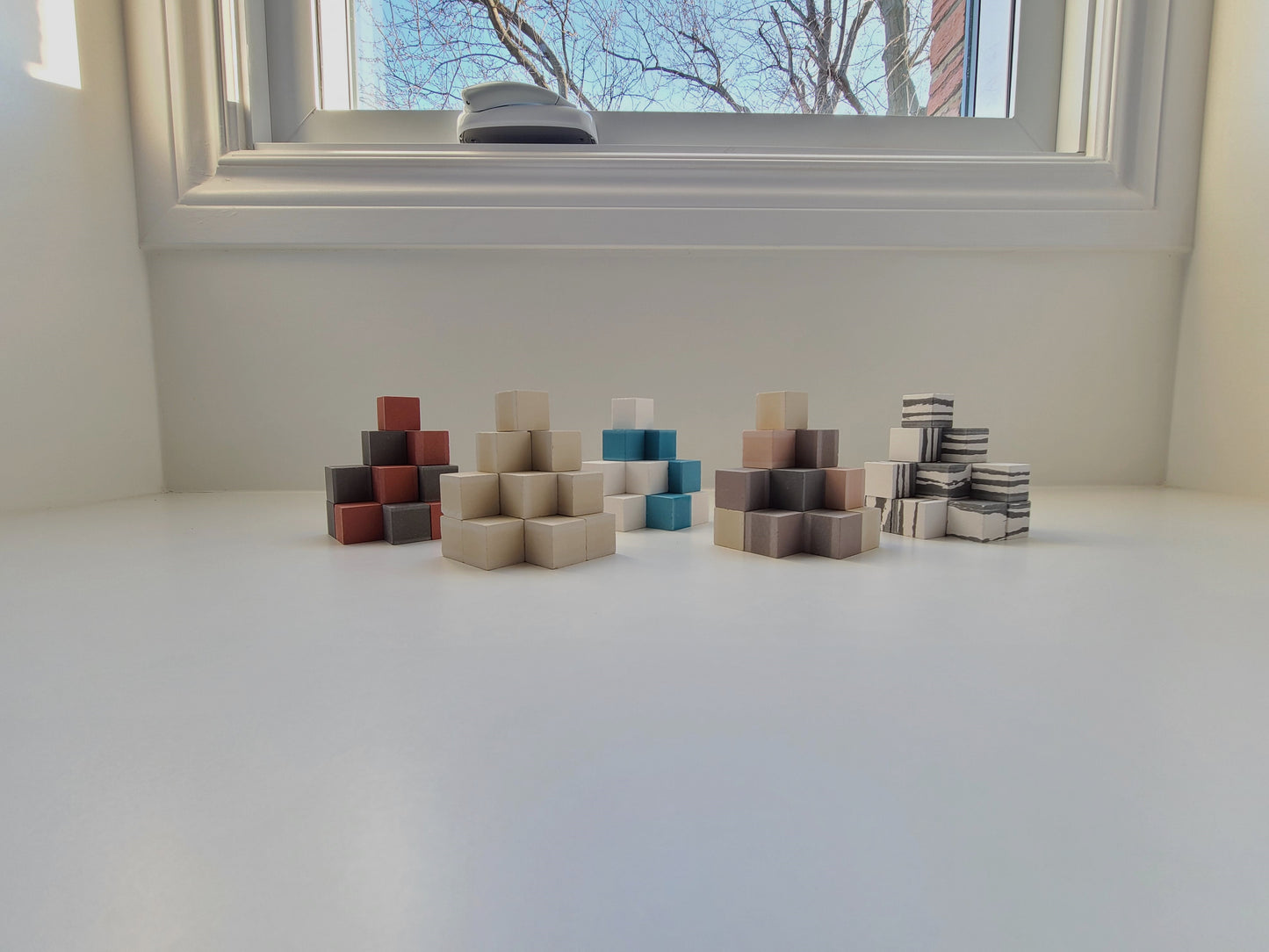 Impressive little cubes
Great design and effective in eliminating a chemical smell from my office within just a few days. Highly recommend!
Excellent air freshener
I have bought 2 packages and put them on my kitchen island as decoration but I have noticed that it really absorbs odor in my kitchen.
Great product!
These little air deodorizer cubes are fabulous! They work really well to remove odors in the air. I have a set in each room in my house. I especially notice the difference in the kitchen and my kids bedrooms. I love the fact that they are all-natural and that I can reuse them by putting them out in the sun to neutralize.
Very Happy
Works very well and easy to refresh by putting out in the sun.
Love them!
I love these little air deodorizer cubes! They work really well and look great in every room. Plus, I'm glad they're all-natural and that I can reuse them by putting them out in the sun to neutralize.
How ShikkkuiCUBES Work
ShikkkuiCUBES employ the air-purifying photocatalytic ability. ShikkkuiCUBES naturally absorbs odour. The particles absorbed are deterioriated by UV rays, and the ShikkkuiCUBE is naturally refreshed.
decomposition by photocatalysis
ShikkkuiCUBE is refreshed
ShikkkuiCUBE is ready to absorb odour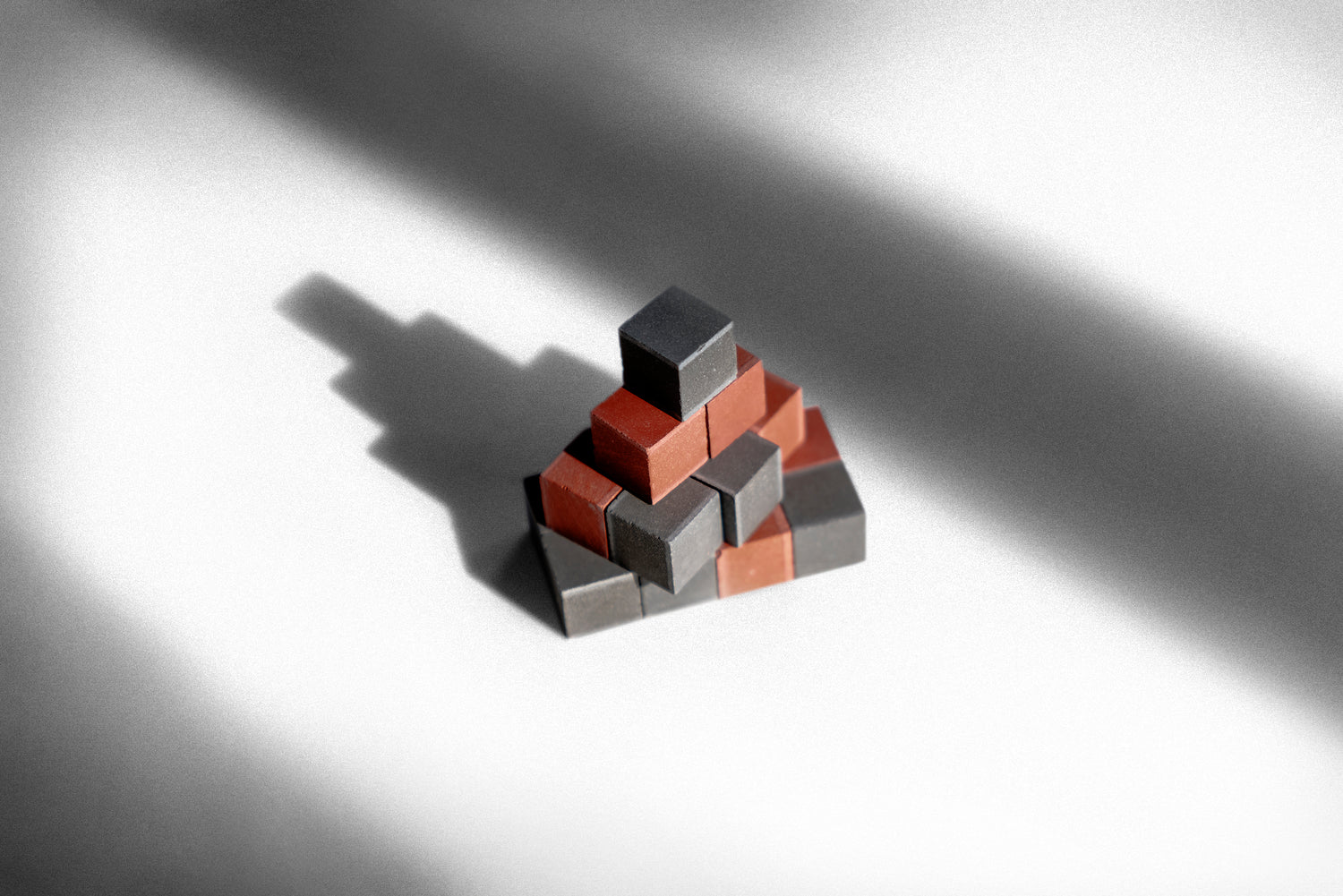 Natural
The product is based is made from natural materials like slaked lime and safe minerals such as oxide of titanium which provides the photocatalytic function.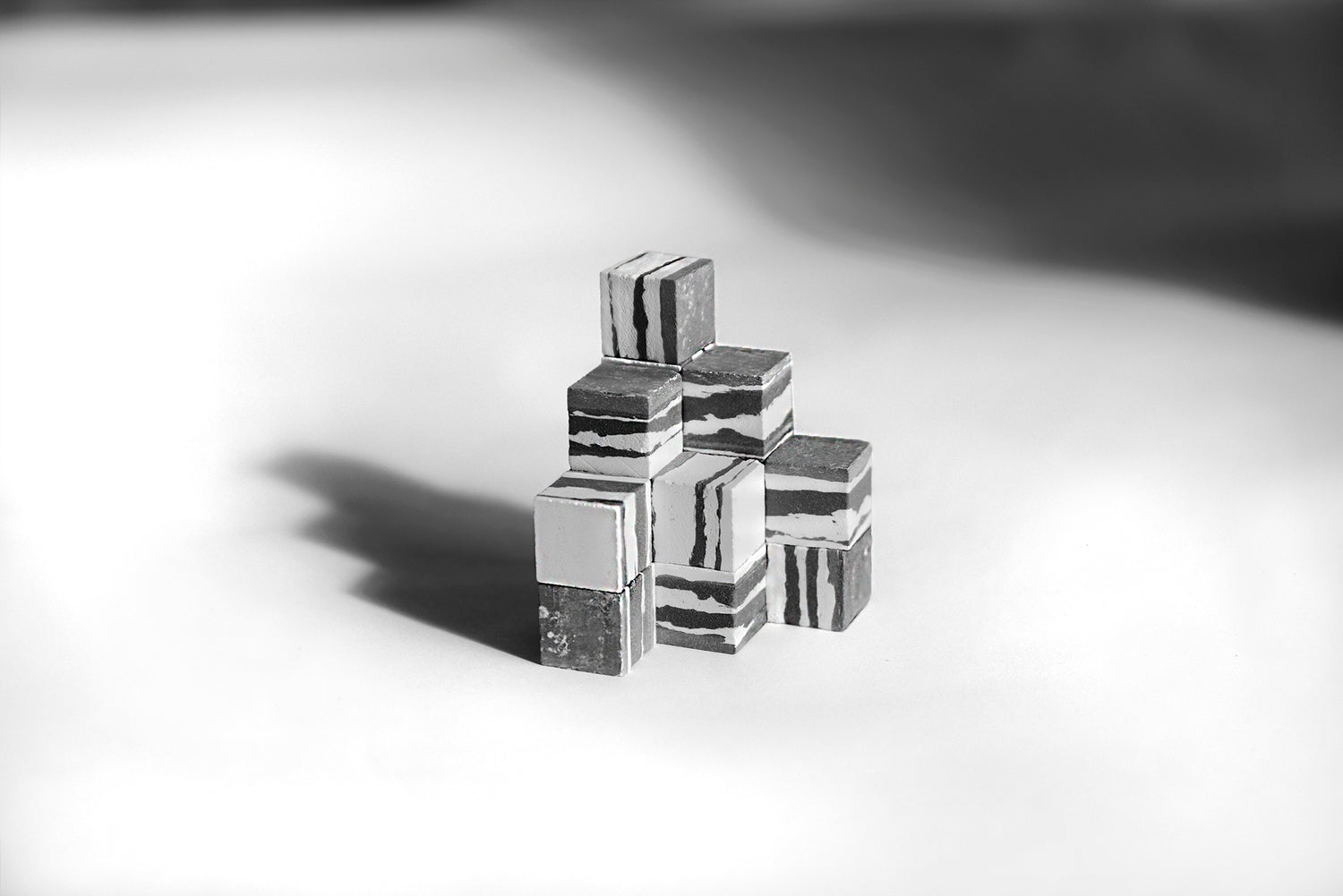 Stylish
The elegant rearrangeable cube-type design would fit in with any interior.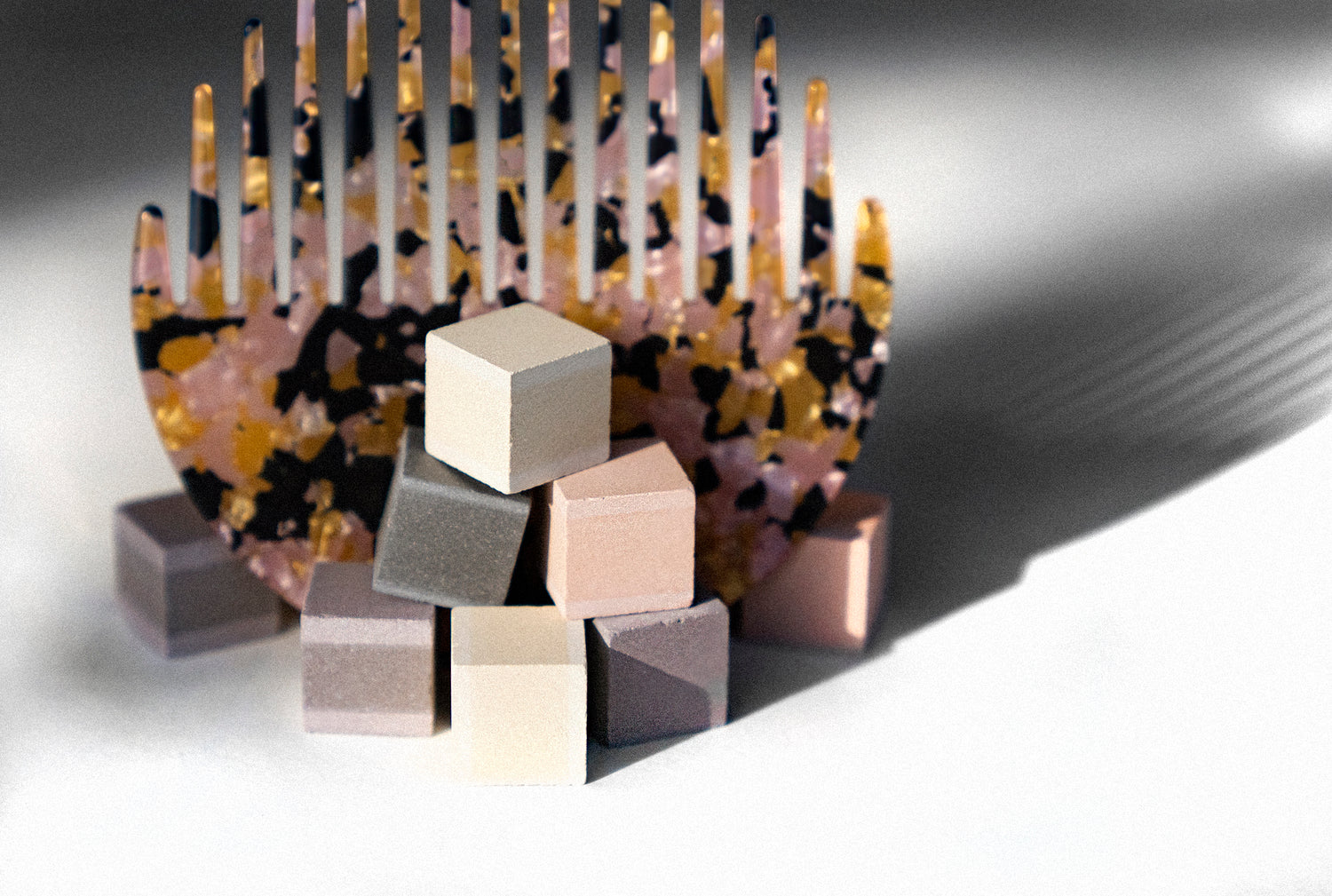 Ecological
Decomposing energy is obtained from sunlight so it is long lasting and saves natural resources.
Environmental Certification
CRADLE TO CRADLE
Shikkui is Cradle to Cradle certified at a Silver Level. Which demonstrates our product's commitment to preserving a healthy ecosystem.
LEEDS
Shikkui contributes towards 11 LEED credits in the following categories: MR-1 (Building Reuse), MR-2
(Construction Waste Management), MR-4 (Recycled Content), MR-6 (Rapidly Renewable Materials), IEQ 4 (Low-Emitting Materials)
LAB TESTED FOR CORONAVIRUS
GOOD DESIGN
MONODZUKURI